Jon's 1964 Resto-Cal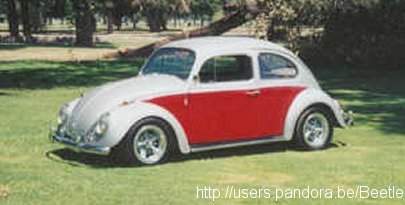 Bumpers: European style chrome
Interior: two tone velour (dark and light gray)
Exterior: special two tone painting
Wheels: E-T Mags
Tires: front Kleber 145's and rear Cooper GT 165's
Suspension: adjustable frontbeam, one notch in the rear, KYB shocks.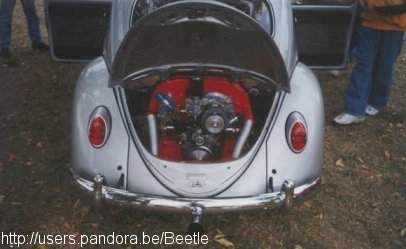 Engine: -1776cc by CB Performance
-chrome 009 Bosch distributor
-34 pict stock carb + racing airfilter
- powder coated engine tin in red and silver
- stainless steel firewall
-serpentine belt kit
-3-pulley set up from CB Performance
-Engle 120 cam.
Exhaust: Bugpack 4 in 1 header with Borla XR-1 "Bullet" muffler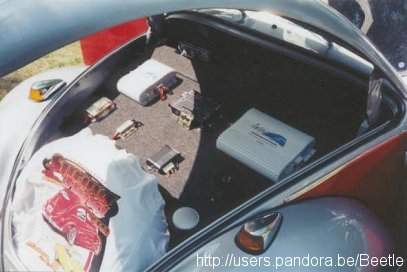 Electricity: -12V conversion and separate fuse panel for stereo
Stereo: -Sony CD player in glove box
-MTX crossover
-2 Profile Amps (70 X 2and 200X 2)
-Alpine 5 1/4" mids, Alpine 1" tweeters, JL Audio 12's.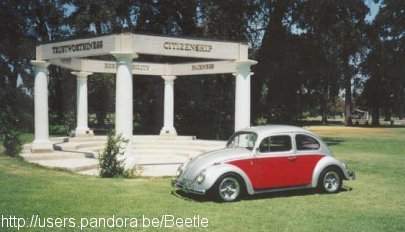 Future plans: -bigger engine (very far future plans)
-USA stock style bumpers
-dual Dellorto carbs
Notes: Jon and his father build almost 5 years on this car.
Owner: Jon B. from California
CoolAir64VW@aol.com